We hope you had a blast at Groceryshop 2022!
Thank you for being there. We love putting on the best events for you year round, and we hope to see you again. Here's what's coming up...




Groceryshop Spring Meetup 2023
APRIL 25-27, 2023
VIRTUAL
Groceryshop in Las Vegas is only one way you can interact with the Groceryshop community; the connections don't end here. In April 2023, Groceryshop Spring Meetup will be back, bringing you the same powerful networking opportunities as our in-person Groceryshop event, but in a virtual environment. That means you don't have to wait another year to come together with the grocery community and set up impactful meetings with industry executives; you can keep in touch with your existing connections – and make new ones – from the comfort of your desk.
Registration is not yet open, but our waitlist is. Join it today to ensure you're in the know as soon as we open up registration!
Shoptalk 2023
MARCH 26-29, 2023
MANDALAY BAY, LAS VEGAS

Shoptalk is where thousands of retail changemakers come together every year to create the future of retail. The Shoptalk agenda covers the latest technologies, trends and business models, as well as the rapid transformation of what consumers discover, shop for and buy—everything ranging from apparel and electronics to beauty and grocery. Shoptalk's agenda leads the retail industry narrative and promises insights and perspectives not found anywhere else. Shoptalk takes place in Las Vegas on March 26-29, 2023.
Registration for Shoptalk 2023 is open, so get in now before rates increase!
---
Shoptalk Europe 2023 is moving from London to sunny Barcelona! Along with Groceryshop 2023, we have not yet opened registration, but make sure to get on the waitlist so we can let you know about our earliest and best rates as soon as we do.
Shoptalk Europe 2023
MAY 9-11, 2023
BARCELONA


Learn more about what we're up to in Barcelona here or…
Groceryshop 2023
SEPTEMBER 17-20, 2023
MANDALAY BAY, LAS VEGAS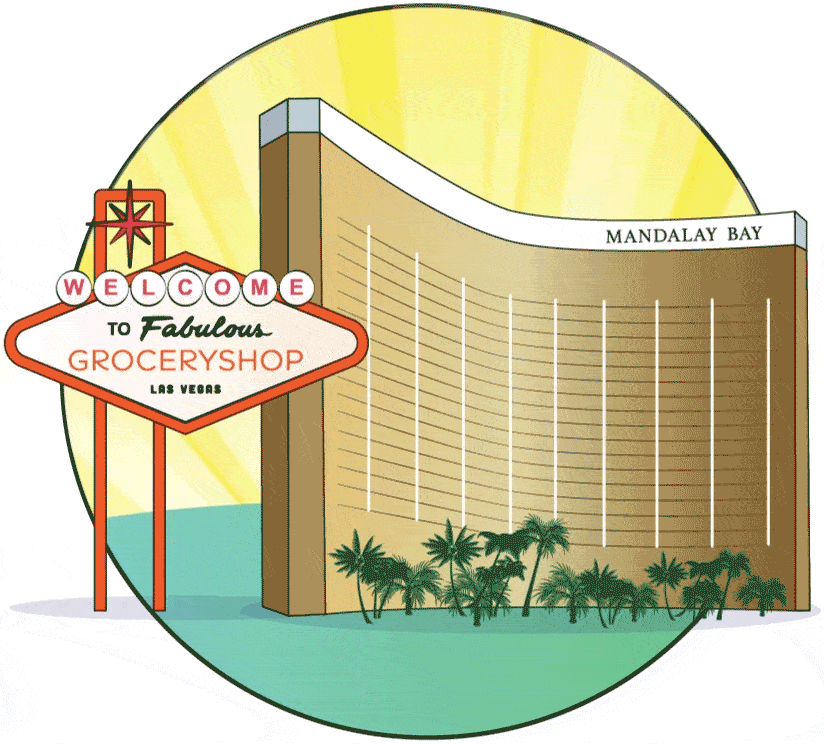 You know it, you love it. Join us again next year…
---
And finally - check out our Virtual Retail Meetups. Continue the conversations from our in-person events at these additional touchpoints. You won't find virtual networking like this anywhere else. Shoptalk Fall Meetup is just around the corner, so grab your ticket now! Registration is not yet open for Shoptalk Meetup for Women, but make sure to join our waitlist.
Shoptalk Fall Meetup
OCTOBER 18-20, 2022
VIRTUAL

Don't miss this fall's only must-attend retail event, featuring 10,000 double opt-in meetings in just a couple weeks!


Shoptalk Meetup for Women
JUNE 20-22, 2023
VIRTUAL

Back by popular demand… participate in Meetings That Matter with leading women retail executives.